Dymatize Z-Force, 90 Capsules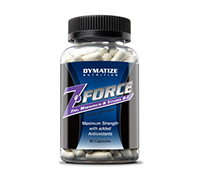 Z-Force is a special blend of minerals designed for high anabolic support. Z-FORCE was developed to help with hormone levels and muscle strength in athletes.
ZMA is a scientifically designed anabolic mineral formula.
It contains Zinc Monomethionine Aspartate plus Magnesium Aspartate and vitamin B-6, and is an all-natural product that has been clinically proven to significantly increase anabolic hormone levels and muscle strength in trained athletes.
There is a large body of scientific evidence supportive of ZMA. Zinc and Magnesium are commonly depleted from your body. Studies have shown that supplementing with 30mg of Zinc and 450mg of Magnesium per day can elevate testosterone levels up to 30%!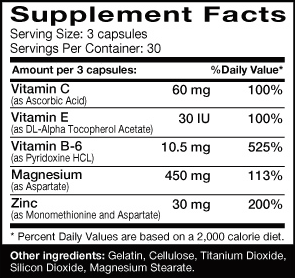 ™ & © 2018 King Features Syndicate, Inc. © 2018 Popeye's® Supplements Canada All Rights Reserved.
**The products and the claims made about specific products on or through this site have not been evaluated by Popeye's® Supplements Canada Corporation or Health Canada and are not approved to diagnose, treat, cure or prevent disease. The information provided on this site is for informational purposes only and is not intended as a substitute for advice from your physician or other health care professional or any information contained on or in any product label or packaging. You should consult with a healthcare professional before starting any diet, exercise or supplementation program, before taking any medication, or if you have or suspect you might have a health problem. Information about each product is taken from the labels of the products or from the manufacturer's advertising material. Popeye's® Supplements Canada is not responsible for any statements or claims that various manufacturers make about their products. We cannot be held responsible for typographical errors or product formulation changes Sport supplementation should be used by persons 18 years and older.