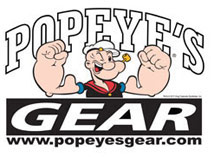 Popeye's GEAR Lifting Straps, Padded, Pair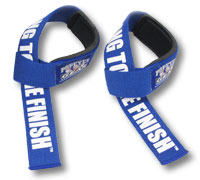 Your Price:
Can$12.99
.......................
Your Savings
.......................
609224260193
These straps are made to the highest quality and engineered for heavy lifting with our heavy duty neoprene wrist padding.
Using lifting straps allows you to strengthen your grip during pulling movements like deadlifts, pull-ups, shrugs and rows.
You will be able to "Be Strong to the Finish"™, go Machine Mode and hit them extra reps when your grip would usually fail.
They will also allow you to add more weight to your workouts and isolate the muscle involved to hit failure.
Heavy Duty Cotton Weight Lifting Straps
Adjustable to Fit Almost Anyone
Comfortable Neoprene Padding on Contact Areas
20 in x 1.5 in
Price is for 2 Straps (1 Pair)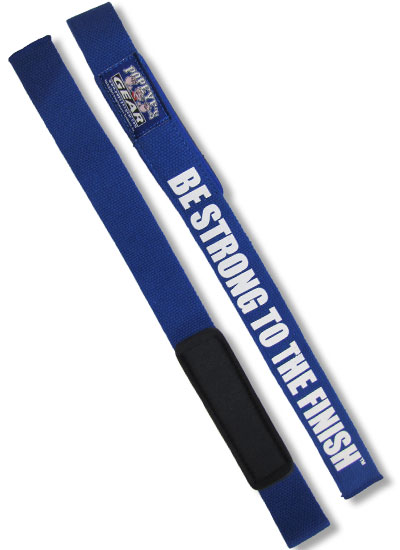 ™ & © 2018 King Features Syndicate, Inc. © 2018 Popeye's® Supplements Canada All Rights Reserved.
**The products and the claims made about specific products on or through this site have not been evaluated by Popeye's® Supplements Canada Corporation or Health Canada and are not approved to diagnose, treat, cure or prevent disease. The information provided on this site is for informational purposes only and is not intended as a substitute for advice from your physician or other health care professional or any information contained on or in any product label or packaging. You should consult with a healthcare professional before starting any diet, exercise or supplementation program, before taking any medication, or if you have or suspect you might have a health problem. Information about each product is taken from the labels of the products or from the manufacturer's advertising material. Popeye's® Supplements Canada is not responsible for any statements or claims that various manufacturers make about their products. We cannot be held responsible for typographical errors or product formulation changes Sport supplementation should be used by persons 18 years and older.